Karma Escape
Volunteer at Sramana Self Healing Retreat: Vegaculture, Personal Growth, Raw Vegan Food
Volunteering at Sramana Self Healing Retreat Centre is a rewarding experience that provides access to our Daily Program and facilities at a reduced rate in exchange for your help with our daily tasks. We offer you the opportunity for personal growth and skill sharing, and look forward to your enthusiasm and willingness to assist us with a variety of projects.
KARMA YOGA
"Depending upon the vibrancy of your life, life allows for itself how much information it can take on" – Sadhguru.
Prarabdha karma consists of the past actions that are affecting the current life.
Our Karma Escape offers an opportunity for you to perform karmic service by assisting us with the development of this lovely sanctuary. Spend time in this creative, peaceful, holistic and friendly environment; savoir the Kuranda tropical rainforest and integrate your experience with the practices of Yoga, Meditation and Breath-work. If you are interested in holistic relationship and sustainable living, a stay at Sramana will support your basic needs as the self discovery unfolds. Find inspiration here to contact your deeper self and become more familiar with your own inner healing process. Stay with us to laugh, learn, contribute and share wonderful experiences. Tap into your full potential, investigate inner peace and creativity and use your unique strengths to help us to sustain and grow Sramana.
Welcome to Karma Escapes
LEARN AND CONTRIBUTE
Work alongside us whilst spending time outdoors in nature, gardening in our tropical fruit gardens and learning about Vegaculture.
Participate in preparation of raw vegan meals, assistance with building projects, casual access to café food preparation experience, day to day running of the retreat facility, cleaning, maintaining the retreat energy, beautifying & creating works of art.
Use our facilities in your spare time, unwind and relax at the river, sunbathe, read, make music and, if you like, dance!
Enjoy sharing our facilities and interacting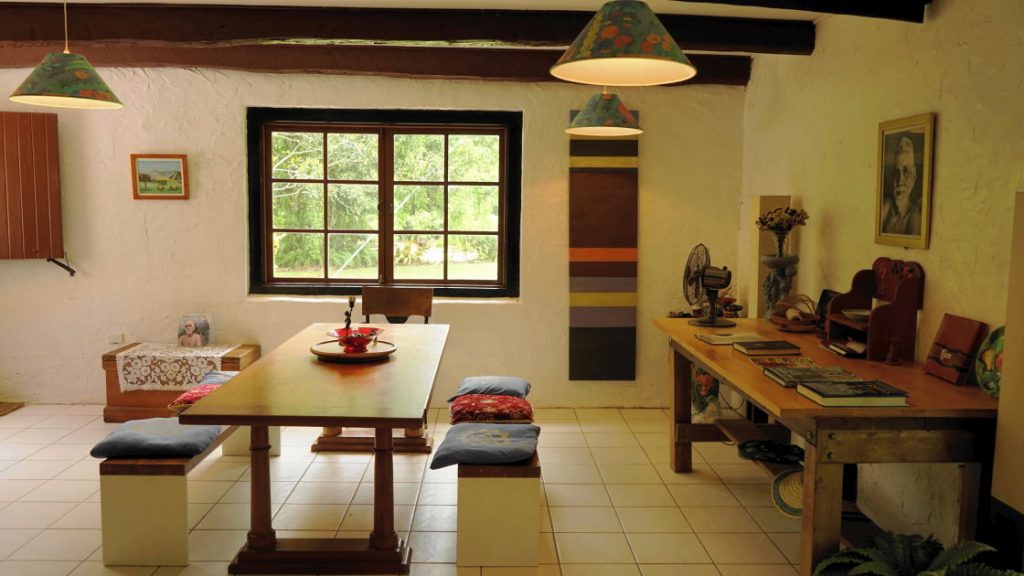 4 DAY PROGRAM
If you are curious about becoming a raw foodie but limited for time, we have an option just for you. Our 4 day program offers individuals a chance to join us for a stay of 4 days and nights.
Arrive on Sunday afternoon and depart after lunch on Thursday – contributing 3-4 hours a day over the 4 days, in exchange for accommodation, daily classes and delicious raw vegan meals.
Dormitory share: $180 per person.
7 DAY PROGRAM
Immerse yourself in this longer program and feel the benefits of detoxing in nature whilst living and breathing a raw vegan lifestyle. Your stay with us is for 7 days and nights.
Arrive Monday afternoon and depart following Monday after lunch – contributing 3-4 hours a day for 7 days of the week, in exchange for accommodation, daily classes and delicious raw vegan meals.
Dorm share: $280 per person. VIEW OUR ROOMS
RAW VEGAN FOOD EXPERIENCE
WHAT IS INCLUDED
Transport to and from Kuranda bus terminal.
Shared volunteer accommodation.
Two raw vegan meals a day. Access to the Sramana Daily Program.
Use of Yoga Studio and equipment.
Instruction and training in Vegaculture.
Skill exchange and veganic gardening.
Use of Bicycle and helmet.
Our Garden
We use veganic gardening techniques from Vegaculture throughout our gardens to create a true harmony between us humans and our natural surroundings.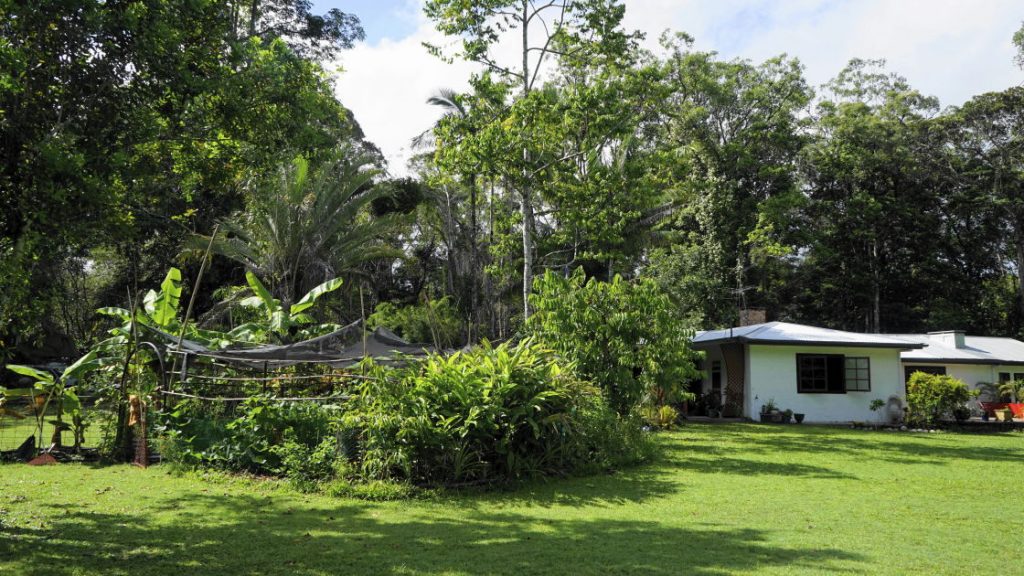 WHAT PEOPLE SAY

"Zalan's place is just as described; a beautiful, tranquil orchard in the mountains. Zalan is fascinating guy and really goes the extra mile to make you feel welcome. The raw vegan meal was fantastic. Recommended to anyone who wants to get away from the hustle for a few days." – Alexander Book Now
Apple Shared a Behind-the-Scenes Look at Its New Fitness+ Studio injectable steroids for sale Unsecured fitness app database leaks 61M records, highlights health app privacy risks | SC Media