Venue
Come home to Sramana at the beautiful Fairyland House and its tropical rainforest garden
Sramana offers a range of rooms and services for individual travellers, groups and families alike. Enjoy a balanced daily routine, creative raw food vegan cuisine and a quiet, peaceful environment in the tropical environs at the edge of the Kuranda Rain forest. We have fresh air, clean water, warmth and sunshine, healthy foods, harmonious living, friendly disposition and instructors, veganic garden, sustainable philosophy and practices, self healing knowledge and experience.
SRAMANA IN FAIRYLAND FACILITIES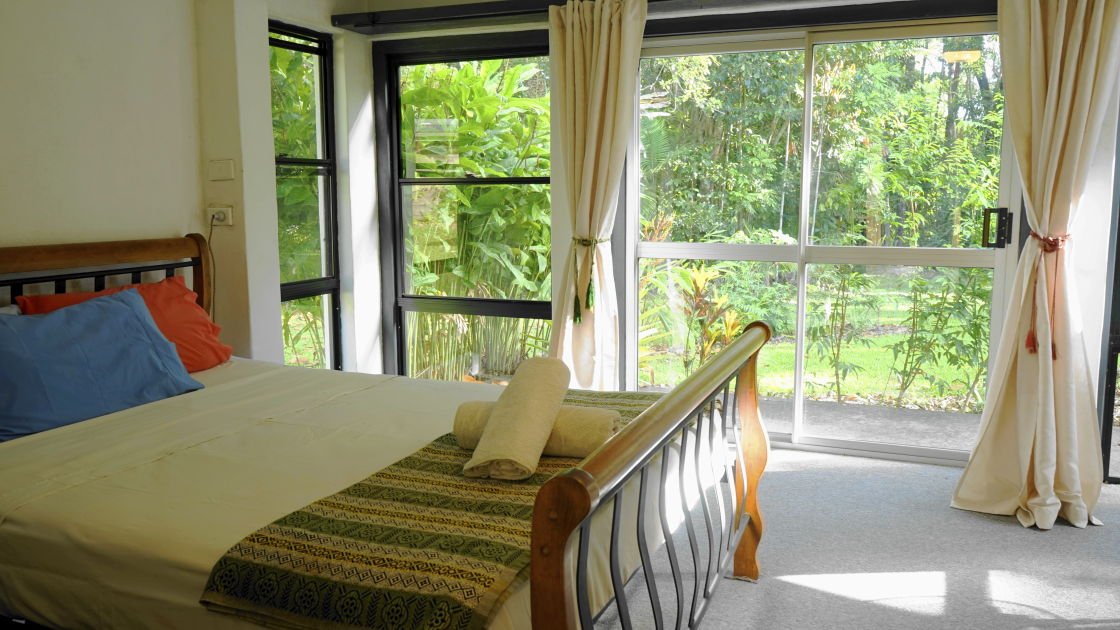 OUR YOGA STUDIO
Our Yoga Studio has a rain-forest backdrop, a carpet-tile covered concrete floor and offers a comfortable space for up to 15 yoga mats, with an adjacent Disabled Bathroom and Guest Tea Room facility.  Yoga and meditation instruction is available to casual guests in addition to our daily program, and we also maintain and can give access to our varied reference library of spiritual and philosophical books and literature, to assist and support self-investigation and self-healing practices on this life journey.
Our BedRooms
We offer a range of private rooms and accommodation options:
Please check availability prior to booking as some bedrooms have been let for extended periods from July 2022.
FAMILY AND STUDIO DORMITORY ROOMS
Two bedrooms can occupy up to three adults, one a Queen/Single, the other a Double/Single combination. The Shared Room has a Double Bunk/Single bed enabling three occupants.. Our Studio Dormitory has a trio-bunk and two single beds suitable for a small family.
Most rooms have a beautiful garden view and sliding door for easy access to explore the surrounding rainforest, also ideal for those who wish to allow their children to play in view from the room, as there is a garden space just a step away.
TARIFFS
PRIVATE AND PUBLIC SPACES
In addition to our private Lounge, covered Veranda spaces and garden haven, you can experience the sights and sounds in nature by venturing down to the Barron River, or rambling around the Rain forest tracks and rural landscape.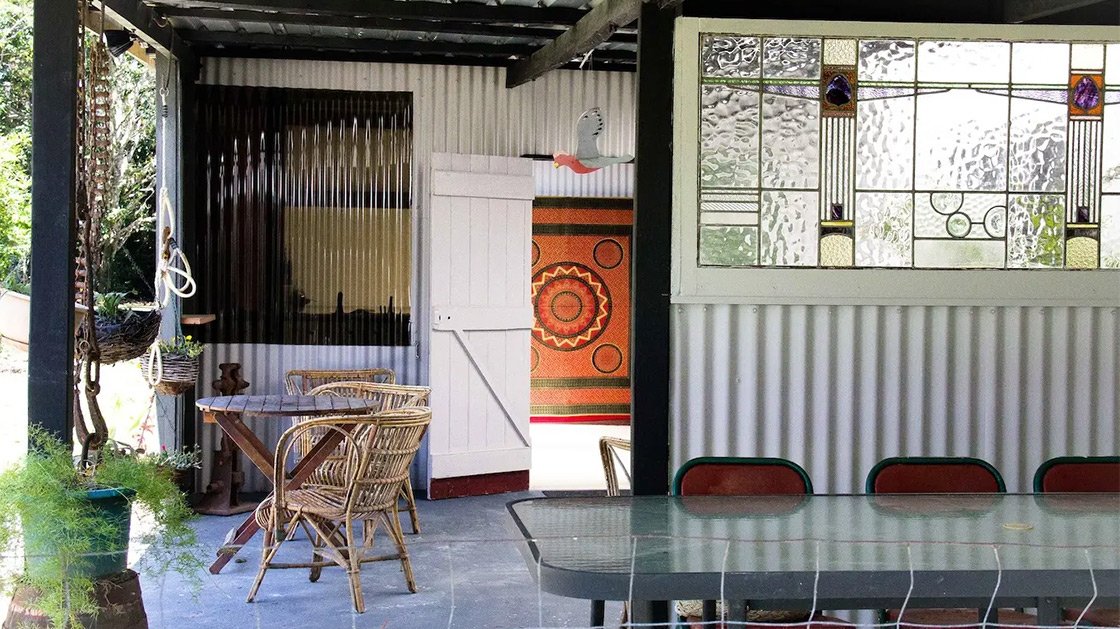 Our Garden
Relax in our landscaped garden among the wide range of tropical shade and fruit trees, a magical space on the edge of the rainforest.  We have been planting and landscaping since 2014 using vegaculture garden practices, and our vegan organic garden is responding with an increasing variety of tasty and nutritious foods with a growing shade canopy and many private grassed spaces.  Guests can simply relax and experience clean fresh air and delight in the songbirds and smells of nature's peaceful and supportive provenance.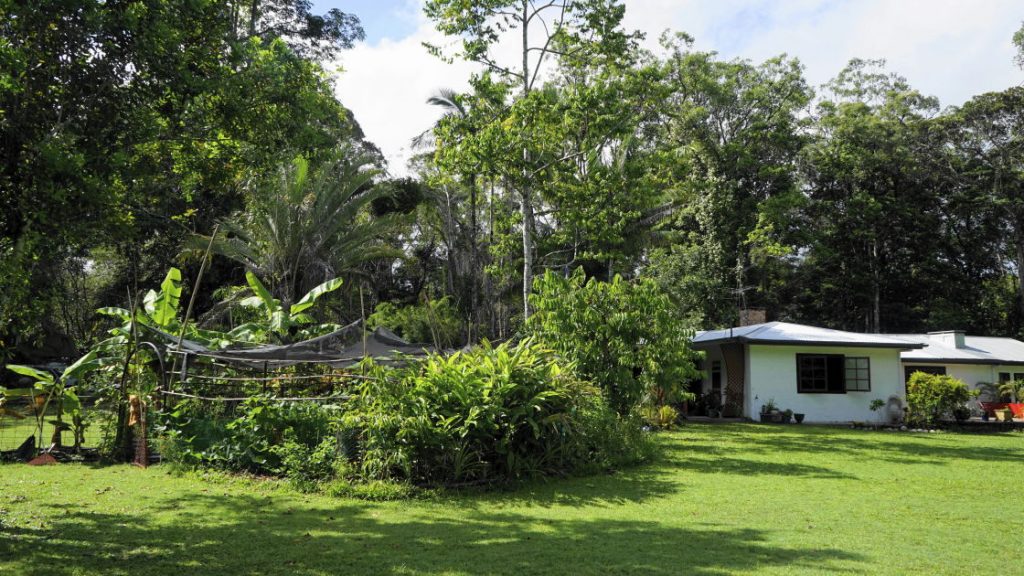 OUR CUISINE
We specialise in fresh and nutritious, cruelty free plant-based foods sourced locally and hand picked from our garden; and delight in constructing and preparing creative, healthy and vibrant entrees, dips, soups, salads, mains, sweets and nibbles. Discover and sample nature's dazzling array of colours, aromas, tastes, shapes, and abundance of fresh, fully ripe and exotic tropical produce on offer from the famous Rusty's Market in Cairns, and weekend markets, farms and roadside stalls on the Atherton Tablelands.
WHAT PEOPLE SAY

Book Now
OUR LOCATION